Quick Specs
Overall Width
1960 mm
Flow Range
158.4 LPM
Op Weight
5700 kg
Engine
Kubota V2403
With a powerful yet efficient Kubota 2403 engine and premium quality hydraulic componentry, the XE55U delivers efficient and durable performance.
The XE55U mini excavator cooperates with multi-functional working tools to complete tasks such as excavation, loading, leveling, trenching, crushing, drilling, clamping, lifting, etc. in hydropower, transportation, municipal, garden, farmland transformation and oil pipeline works.
With reinforced strong structural components, it is applicable across all types of earthworking, road construction and municipal engineering, completing tasks with supreme efficiency.
Key Performance Specs
| | |
| --- | --- |
| Operating Weight: | 5700 kg |
| Engine: | Kubota V2403 |
| Power: | 31.2kW / 41.8HP |
| Max Torque: | 159.8Nm / 1500 rpm |
| Max Speed: | 4.6km/h |
| Hydraulic Flow: | 158.4 LPM |
| Dig Depth & Reach: | 3640 / 6110 mm |
| Bucket Digging Force: | 44.5 kN |
| Arm Digging Force: | 24.3 kN |
Additional Specs
| | |
| --- | --- |
| Overall Width: | 1960 mm |
| Swing Speed: | 9.5 RPM |
| Main Pump Type: | Bosch Rexroth |
| Dipper Length: | 1570 mm |
| Boom Length: | 2850 mm |
| Dozer Blade: | Included |
| Pipe: | Single / Bi-directional |
| Emergency Stop: | Included |
| Buckets: | Enquire |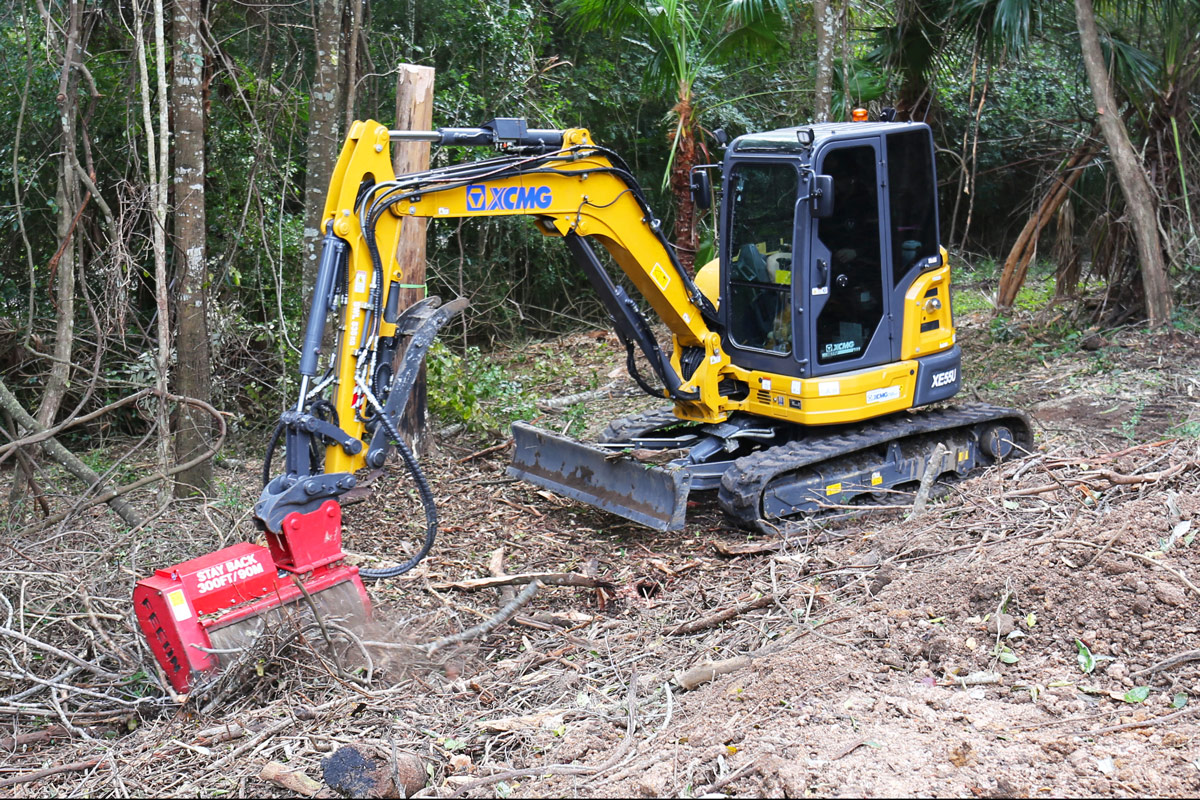 Designed to combine power and smoothness, the XE55U is ready to take on the challenge.
This short-tail 5.7 tonne machine can easily perform on your jobsites even in confined spaces. Its versatility is enhanced by two standard hydraulic circuits (AUX1 & AUX2) and precise oil flow control. Excellent digging and lifting performance together with smooth driving performance make this XE55U the complete package and the benchmark of its size class.
The Kubota V2403 Stage V common rail diesel engine with EGR, DOC and DPF technology is an excellent match with our improved hydraulic load sensing system. This combination ensures fuel efficient and smooth control, regardless of its load. Our powerful XE55U has therefore become more fuel efficient even under the heaviest circumstances, and is a pleasure to operate.
This tight tail swing model and short slewing radius prove to be highly versatile when undertaking operations in a confined space.
The left and right boom swing angle is respectively 70° and 53°, it can realize complex operation together with upper structure slewing to ensure that the digging is parallel with wall surface in narrow space through the cooperation of upper structure slewing so as to easily deal with various operating conditions.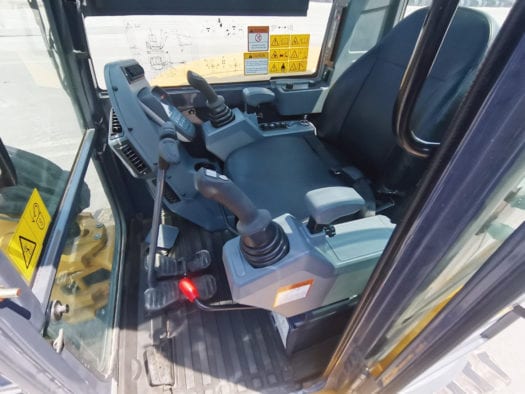 With the XE55U mini excavator, your comfort comes first.
The cab has a wide entrance door, which makes it more accessible, and the OPG/TOPS/ROPS (ISO 3471) cabin maximises your safety.
The cab is spacious, ergonomic, climate-controlled and overall extremely comfortable for most operators.
Our XE55U has been designed and manufactured with particular attention to producing easy service access.
With a single access point for the daily maintenance of all main components, fuel level gauge and refuelling through the lockable cap.
The XE55U is also designed for lower maintenance cost with longer service intervals – resulting in more machine availability on-site. Meanwhile, skilled XCMG-trained technicians are available to provide extra support when needed.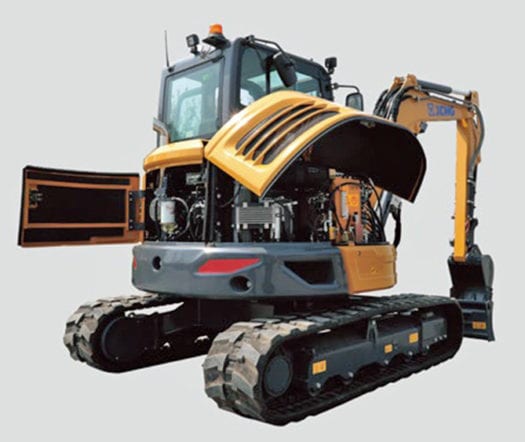 SUBMIT AN ENQUIRY OR REQUEST A QUOTE