Quick Specs
Overall Width
2300 mm
Flow Range
219 LPM
Op Weight
9500 kg
Engine
Kubota V3307
With a powerful yet efficient Kubota V3307 engine and premium quality hydraulic componentry, the XE80U delivers efficient and durable performance.
The XE80U mini excavator cooperates with multi-functional working tools to complete tasks such as excavation, loading, leveling, trenching, crushing, drilling, clamping, lifting, etc. in hydropower, transportation, municipal, garden, farmland transformation and oil pipeline works.
With reinforced strong structural components, it is applicable across all types of earthworking, road construction and municipal engineering, completing tasks with supreme efficiency.

Key Performance Specs
| | |
| --- | --- |
| Operating Weight: | 9500 kg |
| Engine: | Kubota V3307CRTE5 |
| Power: | 54.6kW / 73.2HP |
| Max Torque: | 265Nm / 1500 rpm |
| Max Speed: | 2.7 – 4.9km/h |
| Hydraulic Flow: | 219 LPM |
| Dig Depth & Reach: | 3993 / 6850 mm |
| Bucket Digging Force: | 64 kN |
| Arm Digging Force: | 41 kN |
Additional Specs
| | |
| --- | --- |
| Overall Width: | 2300 mm |
| Swing Speed: | 12 RPM |
| Main Pump Type: | Kawasaki |
| Dipper Length: | 1820 mm |
| Dozer Blade: | Included |
| Pipe: | Single / Bi-directional |
| Emergency Stop: | Included |
| Buckets: | Enquire |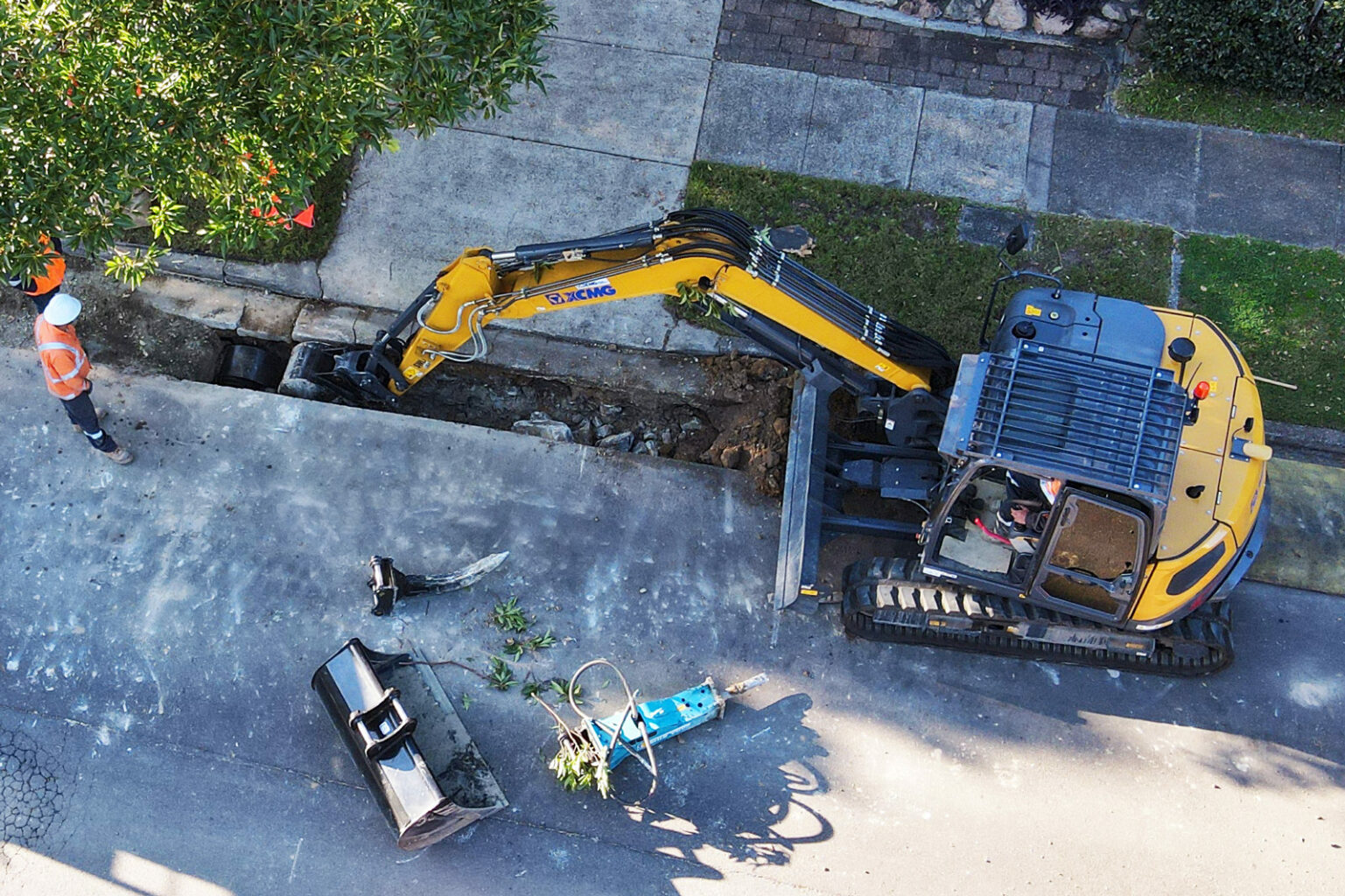 Renowned Kubota V3307, diesel engine – equipped with EGR, DOC, DPF and automatic dust evacuation whilst ensuring fuel efficiency and smooth control.
The innovative and practical design includes a spacious ROPS and OPG climate-controlled cab and ergonomic setup with air suspension seat, delivering unmatched comfort and control.
The XCMG 219 LPM hydraulic flow system delivers precise oil control to attachments using two load sensing standard hydraulic circuits.
The short boom and tail swing designs allow the operator to work in narrow areas – which makes the XE80U capable of completing complex jobs in difficult conditions.
The main pump provides fast response, low speed, high torque, and low energy consumption, which results in reduced pressure loss and improved operating conditions.
Together with the blade-holding valve, the XE80U includes boom and arm safety valves as standard. This ensures the operator can handle digging and lifting tasks with maximum safety.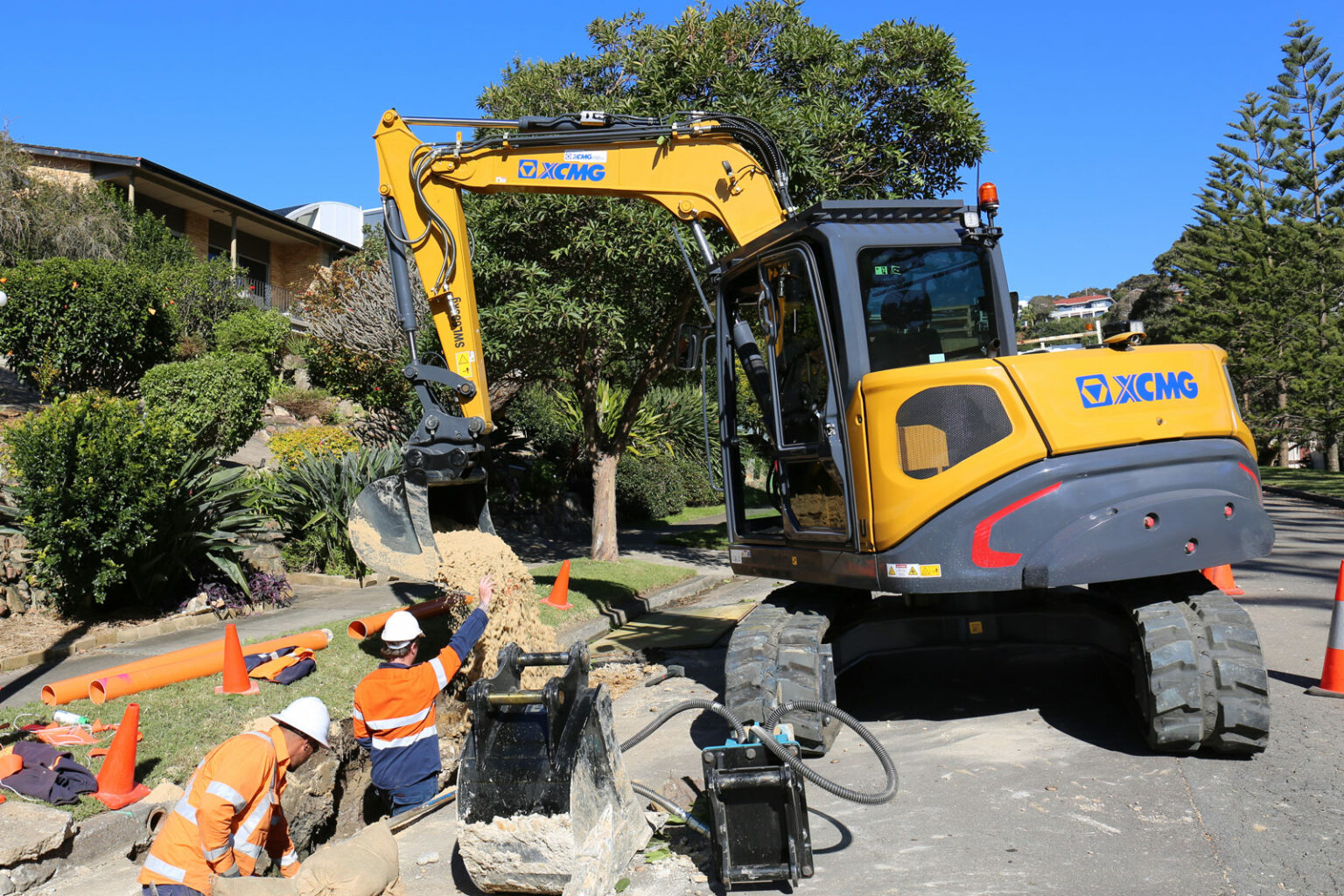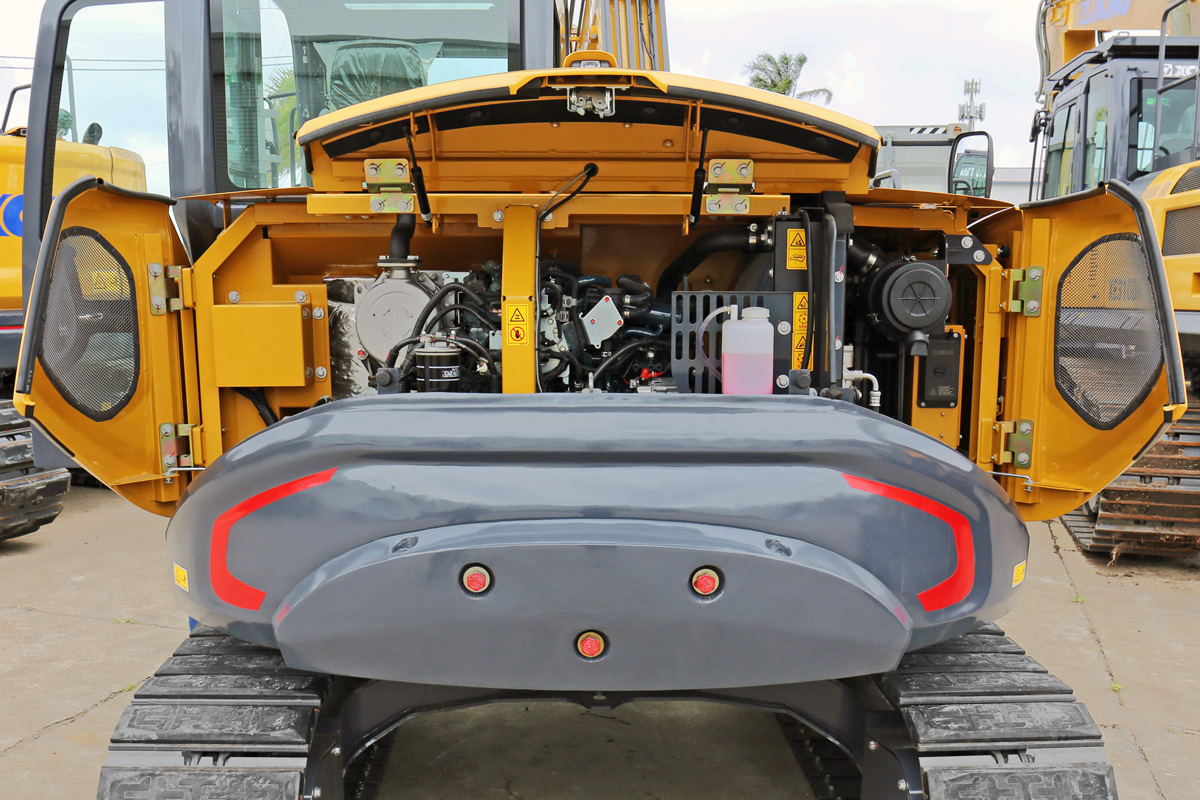 All daily maintenance points are easily reached and serviced from the ground, ensuring simple day-to-day checks for the operator.
The XE80U has a one side maintenance design and is lower in cost with longer service intervals – resulting in reduced operating expenses, less downtime and
optimal machine availability on-site.
Air conditioning with cooling and heating temperature control, a multi-channel stereo sound system, ample storage, and colour LCD display ensures operator comfort all day long.
SUBMIT AN ENQUIRY OR REQUEST A QUOTE